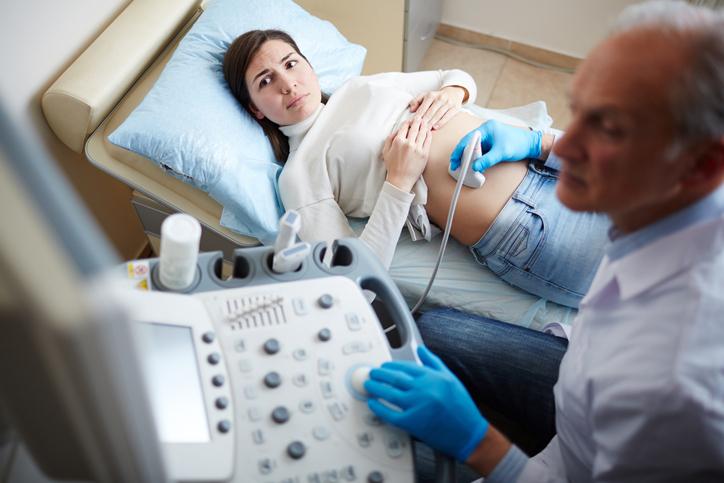 4 Ways to Help Grieving Moms at an Ultrasound
Your job is not always glamourous. There are clients who will remember you always as the one who broke their hearts. It is in these moments that you need to rise above the emotions and have a plan in place to help the families whose lives will forever change.
Generally, a mother will find out about a loss through her doctor or hospital, but there is the chance that you may deliver the news of a still heartbeat. There are also many times that a family understands of an impending loss and simply wants to continue seeing their baby as often as possible - collecting pictures and keepsakes until they can no longer do so. 
Discovering life-altering developments as you perform an ultrasound will always take your breathe away. Being human allows you to connect and share tears, but you do not want to breakdown in front of your client. Excuse yourself if you need to collect your emotions before sharing anything abnormal. 
Remember to always recommend that they follow up immediately with their birth provider. You should never give the diagnosis or final reading of anything medical without sending the images and the mother back to her doctor.
4 Ways to Help Grieving Families
Time Alone 

You can leave the family in the room for a few minutes to be together and cry. Most parents will need this time to collect themselves before leaving the appointment, too. 
Support Group Information
Seek out information on local miscarriage or infant loss groups that meet regularly. Keep their flyers or cards in a safe location that you can easily access, if you do not want them laying out in your boutique area.
Angel Keepsakes
Angel Baby keepsakes are hard products to add to your boutique. 1 in 4 pregnancies ends in miscarriage though, and a mother may want to remember her previous Angel Baby while carrying her current Rainbow Baby. Or, she may want something tangible to leave with when she learns her baby has gained wings.
Cards and Seeds
Without being generic, create a simple and well thought out message to include in a beautiful card. You can choose a sweet poem, quote, or words of your own. Inside of the card, include wild flower seeds (or other seeds that grow easily). The life that was created and growing will never be forgotten. The flowers can signify a blooming and beautiful presence to bring smiles through heartache.